Thinking about how to deal with creditors when you can't pay? Are you getting dunned notices from the creditors?
All your accounts are being turned over to debt collectors and need help with debt problems? Worried about losing your car and home? Don't panic in this situation many people around the globe face a financial crisis at some point in their life. They need help with debt problems as they face crisis whether by family or personal illness, loss of job, overspending, etc. it can be overwhelming but in many situations, it can be overcome. Your financial crises doesn't need to go from too bad to worse.
If you or anyone you know are in financial hot water then try to consider these options: getting professional debt help, credit counseling agencies, debt relief agencies, creating realistic budget, or consolidating your debt. How do you know which will work best for you? It depends upon your level of debt and discipline, even your prospects for the future. We will go over each option in detail to see which one will work best for you financially.
How To Create A Budget To Get Out Of Debt
You can take control over your financial situation by doing an assessment of how much money you take in and the amount of money you spend. Start by downloading an app or website to help you budget. Quicken is a budgeting app that allows you to see all your finances in one place. You can see all of your credit cards, loans, banking, investments and retirements. You can also manage all your bills so you never miss a due date and create a budget that will tell you how much money you have left after everything is paid.
Without a program like Quicken you would need to do all of this manually like list your expenses that are fixed for every month like mortgage payments, car or insurance payments, or other loans. Then list your expenses that vary like entertainment, groceries, clothing, etc. Write down all your expenses even if they seem insignificant because it will help you to track your spending patterns and to identify your necessary expenses to prioritize some.
All these will help you in your debt paying strategies and will clear your goal to make ends meet the basics: food, housing, education, health care, insurances.
Computer software and tools can be useful for you to develop and maintain your budget, creating plans for saving money, balancing your checkbooks.
Related: How Much Money With Bad Credit Cost You
When To Contact Creditors When You Can't Pay
Contact your creditors as soon as possible if you need help with debt problems and you face trouble making the ends meet. So contact them and tell them where you are facing difficulty and try to work out a modified plan of payment that will help you to reduce your payments and expenses to a more manageable level. Please don't sit and wait until your accounts are turned over to debt collectors because at that point your creditors have given up on you.
It's best to contact the creditor before your bill is due to show good faith and see if there is a solution that can be reached to keep your accounts in good standing. If you make a late payment call the creditor within a day or two of the late payment to tell them you made a mistake and to get the late payment removed. If you have late payments or missed payments it can negatively impact your credit score by hundreds of points. Once you miss multiple payments the creditors will send you to debt collections.
Related: What Happens When You Don't Pay Your Credit Card Bill?
How To Deal With Debt Collectors
How or when a debt collector will contact you are dictated by Federal Law: not before 8 a.m., after 9 p.m., or when you are at work if the creditor knows that your employer doesn't approve the call. When your creditors are trying to collect a debt they will not harass you, lie to you, or use any kind of unfair means for collecting a debt. From stopping you from further contact, they have to honor a written request.
Secured and Unsecured Debts
You may have secured or unsecured debts. As debts that are secured are tied to an asset like your car for a car loan or house for a mortgage and if you stop making payments lenders can repossess your car. By not paying your home mortgage they can even foreclose on your home. Whereas unsecured debts are not tied to a particular asset. They include most credit card debts, bills for medical care, and signature loans, etc.
With an automobile financing agreement debt collectors are allowed to repossess your car at any time. If you see default approaching you should sell off the car for paying off the debt.
If you are too far in debt with your secured debts (car or home) and the creditor is no longer willing to work with you to settle that debt you might want to consider filing for bankruptcy or find a debt relief service that can help you.
Related: How To Get A Personal Loan After Bankruptcy
Debt Relief Services
If you are struggling with paying off debt and you cannot work out a repayment plan with creditors on your own then consider contacting debt relief services like debt settlement, debt consolidation or debt counseling. Depending upon the type of services, you might get advice on how to deal with creditors when you can't pay.
Before you do your business with any debt relief companies, check their websites and read their reviews to see what their customers have to say about them. You can also look these companies up on Google to see their Google My Business rating, and if they have any complaints filed against them with the Better Business Bureau.
Try to find or search about what type of business services does that company provides, how much will it cost you? Don't rely on just verbal promises to get everything written.
Debt Consolidation and Refinancing
Debt consolidation is when you combine multiple debts into one with a new loan that can be paid off. This can be a good option as debt consolidation can turn multiple bills into one lower bill that can be easily managed. Here are a few options if you are considering debt consolidation or refinancing: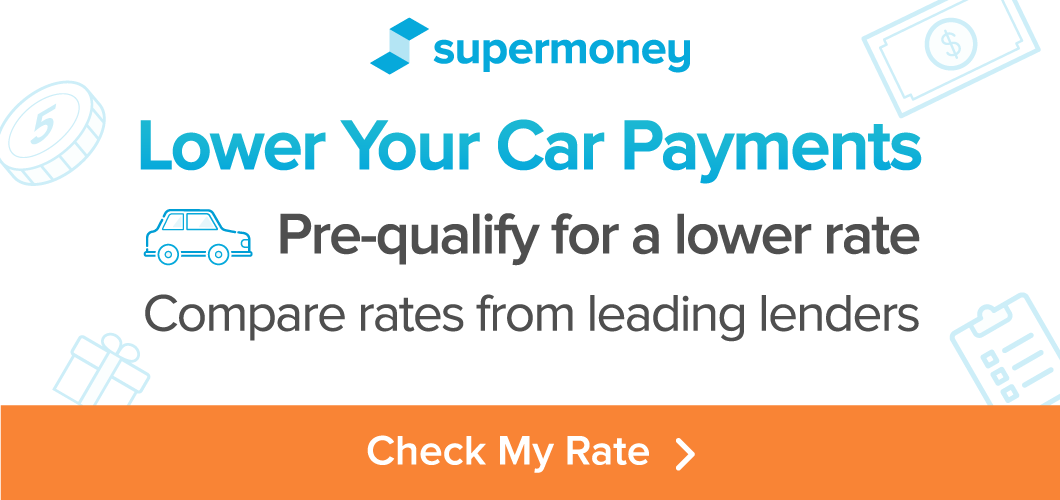 Debt counseling
A reputable debt counseling organization can advise you on how to manage your money and expenses. It can advise you on developing a budget and providing free educational workshops and material. The debt counseling organizations have trained and qualified counselors that are trained in debt money management and budgeting. The counselors will discuss and understand your whole financial status. They will help you to personalize a budget plan for you to solve money problems. The initial counseling session lasts for typically an hour and rest are offered as follow-up sessions.
Be aware of non-profit organizations as they don't guarantee services that are affordable, legit, or free. They may urge you for making voluntary contributions that may cause more debt.
Related: How To Choose The Best Credit Counseling Company
Is Debt Counseling Right For Me?
If your financial problems are increasing from too much debt and you are unable to repay your debt, a debt counseling agency may recommend you enroll in a debt management program. A DMP is not recommended for everyone. So don't sign up for these programs until a certified counselor goes through your financial situation and recommends you to take it. In the DMP process, you have to deposit some amount of money with a debt counseling agency. It will then use your deposits for paying your unsecured debts like your student loans, credit card bills, medical bills, etc. According to your payment schedule that your debt counselor will develop. Ask your debt counselor how much time will it take so you can settle according to it.
Other Important Information – that might help you with your credit issues
Improving your credit score is a challenging task. Credit Saint is a credit repair company that helps you improve and boost your credit score by building a positive payment history.
Final Thoughts
If you find yourself in debt it's best to create a budget to see where you're at financially. If you can, make payments as soon as you can to creditors before not paying impacts your credit score. If you can't pay call the creditors and let them know to work out a plan. If they aren't willing to work out a plan find a debt counseling service that can go over your financial or consider consolidating your debt. You're main goal in managing your debt is to get it paid as soon as you possibly can because once it impacts your credit score they chances of you getting a loan, mortgage, car or new credit cards can become very difficult and cost you thousands of dollars.
Do you have bad credit, no credit, or want to learn how to become a credit expert?
Check out our credit repair training and learn:
What your actual credit score is
How to get a copy of your free credit report
How to get your credit back on track today
Travel for Free, Fly First Class & Earn Money
Learn how to fix your credit on your own with our expert advice.